Traditional Slow-Town Guest House
Breathe the cleanest air in southern Africa and kick your feet up. There's no need to rush at Blue Moon Guest House
Make booking
What do we offer?
The key word is "relaxation"
When you visit Sutherland you will enjoy the cleanest air in Southern Africa and you don't have to rush anywhere quickly, so just relax. Take a morning or late afternoon stroll through town or just sit on the porch with a glass of good wine. You will be amazed at the amount of stars visible at night. Here we count stars, not sheep…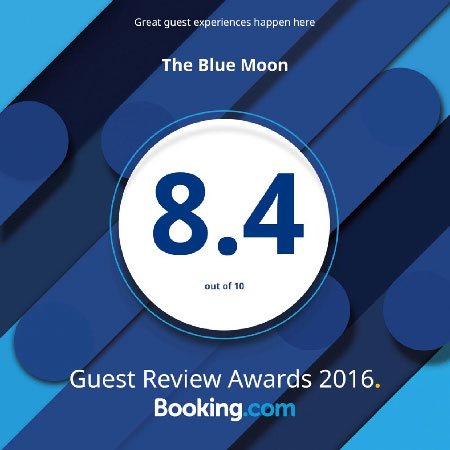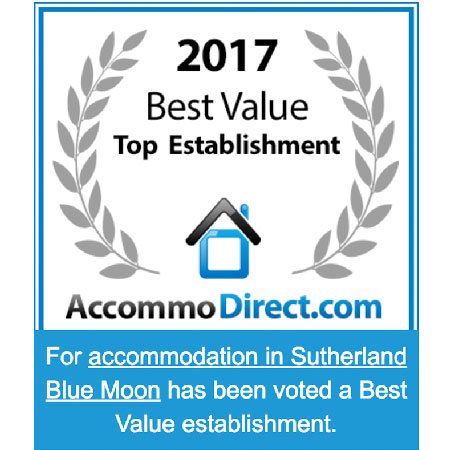 What to do nearby
Sutherland is much more than South Africa's coldest town
Snow
If you feel the need to see a beautiful white blanketed landscape, Sutherland is one of the few places in South Africa where it snows anually.
S.A.L.T
With zero light pollution and cloudless night skies, the largest telescope in the southern hemisphere, S.A.L.T (The South African Large Telescope) is a tourist favourite.
Cuisine
Rich traditional food culture is alive and thriving in Sutherland. Local cuisine is rooted in traditional boerekos, that is, big portions of hearty country food built around mutton and game.
Architecture
A relaxing stroll through the town will take you past beautiful buildings. Sutherland's pioneers quarried the area's distinctive grey stone for many of their buildings and architectural features.

Bicycle Hire
We encourage our visitors to have different and eye opening experiences of Sutherland's dramatic landscapes and natural beauty and what better way to experience it than on a bicycle?